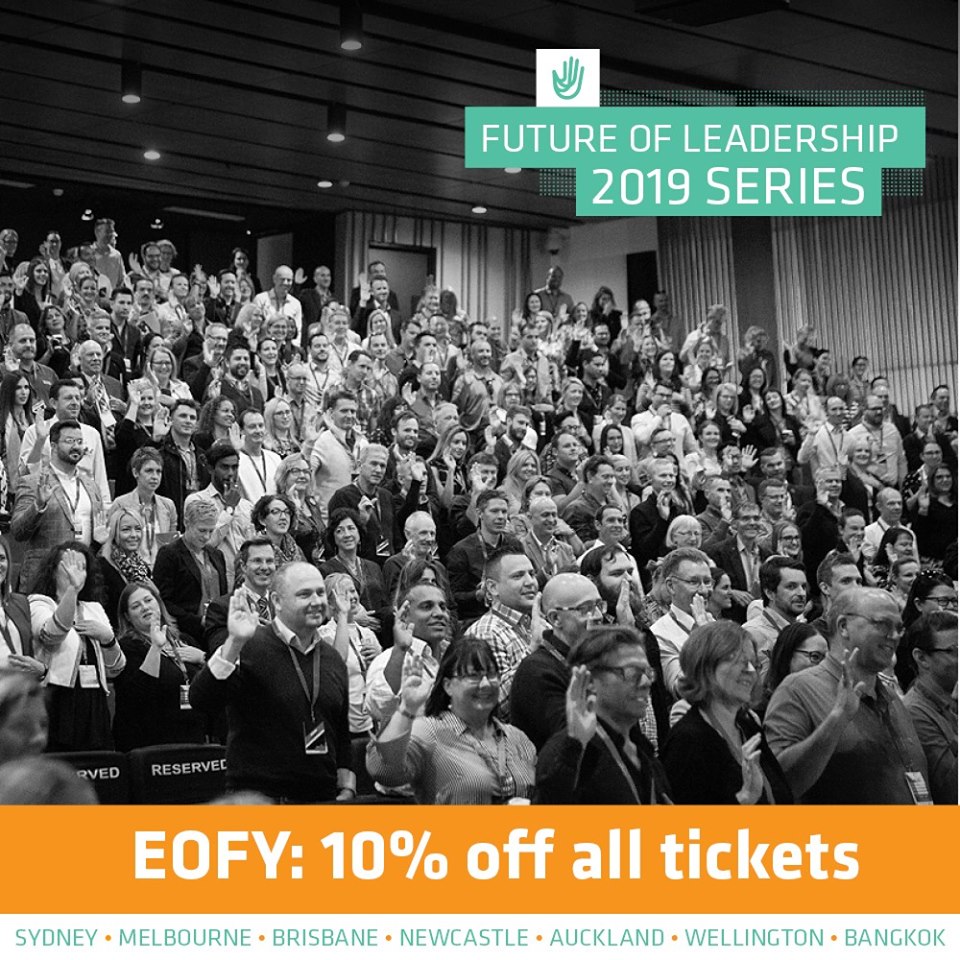 Future of Leadership
Have you got your tickets yet to this year's Future of Leadership? This 1-day seminar will change the way you work, the way you feel and the way you think.
I will be Speaking in Newcastle, Auckland, Wellington & Bangkok!
FLASH EOFY SALE: 10% OFF ALL TICKETS to Future of Leadership before 30 June!
To get your discount simply use the code EOFY10 when booking online before 30 June.
Event details
Starts From: Wellington: 17, Sept, 2019
Auckland: 19, Sept, 2019
Brisbane: 1, Aug, 2019
Newcastle: 6, Aug, 2018
Sydney: 9, Aug, 2019
Melbourne: 15, Aug, 2019
Bangkok: 26, Aug, 2019
Book Your Tickets at your Location : https://www.futureofleadership.com.au/#register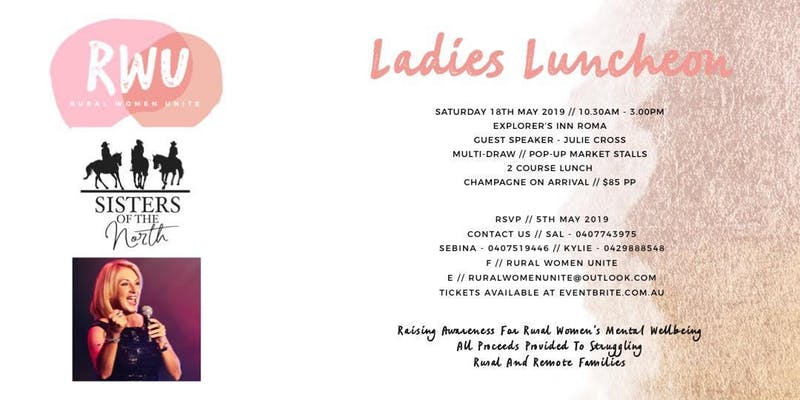 Rural Women Unite Ladies Luncheon
Huge multi-draw, inspiring speakers, champagne, delicious food, pop-up market stalls, and amazing company!
About this Event
Join us as we support Sisters of the North and raise awareness of the mental health and well-being of women in bush. Renowned guest speaker Julie Cross will have you laughing, crying and reflecting all at the same as you enjoy a delicious two course lunch and sip champers. A huge multi-draw will be held on the day, and a variety of pop-up market stalls will be onsite for all of your shopping needs! Grab your girlfriends and book a table for a day to remember!
Event details
When: Sat., 18 May 2019, 10:30 am – 3:30 pm AEST
Where: Roma Explorers Inn, 44778 Warrego Highway, Roma, QLD 4455, Australia
Book Your Table here: https://www.eventbrite.com.au/e/rural-women-unite-ladies-luncheon-tickets-58634448213